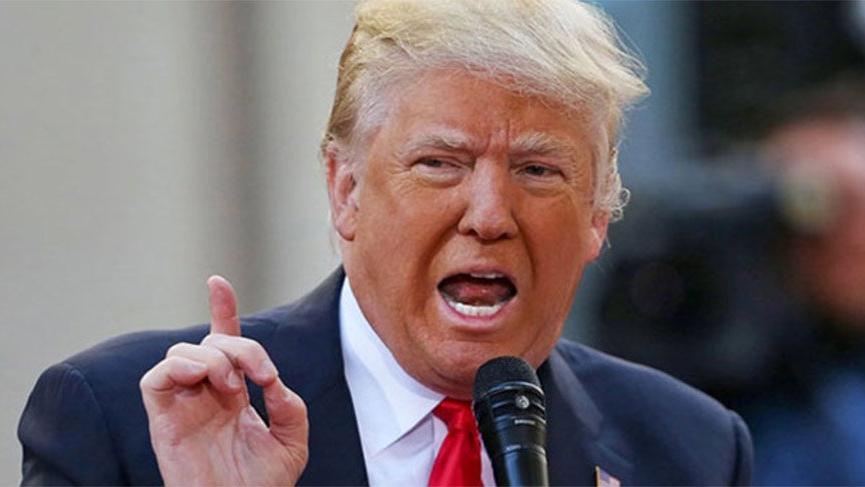 Rojnama The New York Times`ê, roja îniyê li bara peydakirina faylegele bi deng a nû agahî da ku hebûna peywendniya bêexlaqî ya serokkomarê Emerîkayê tev jineke emerîkî eşkere dike.
 Li gorî rapora IRIB News`ê, The New York Times eşkere kir ku erkdarên  dayira lêkolînên Federala Emerîkayê li lêpirsiya  xwe ya vê dawiyê ji nivîsgeha  Maykel Kohen, parêzerê Trump, fayleke  dengi  peyda kirin ku têde  Trump tev Kuhen li bara  dayîna pere bo jinekê bi navê Karên  Mek Dagal diaxive ku midehekê berî niha îdia kiribû ku li sala 2006an salekê bi Trum re pewendiya  cinsî ya neqanûnî hebûye.
Ev fayla dengî ya beriya hilbijartinên  serokkomariya 2016`an a Emerîkayê ye û têgotin parêzerê Trump navroka gotûbêja xwe bi Trump re li bara dayîna  heqê bêdengiyê bo vê modela emerîkî bi awayekî nepenî zevt kiriye.  Peywirdarên  FBI ê, 9 Nîsanê jibo bidestxistina  belgeyên  li bara dayîna  heqê bê dengbûnê bo  akoreke  fîlmên  bêexlaqiyê, êriş kirin ser nivsgeha  Maykel Kohen.
Kohen pêştir gotibû ku wek parêzerê Trump, 130 hezar dular daye Îstifanî Kilîford, akora fîlmên porno  ku îdiaya  peywendiya  cinsî ya narewa bi Trump re heye.
Ev 130 hezar dular wek mafê bêdengbûnê ji Kilîford re hatibû dayîn ku li dewrana hilbijartinên  serokkomarê Emerîakyê,vê  peywendiya narewa eşkere neke.
Heya niha bi dehan jin Trump bi azar û îzaya  cinsî û  bêexlaqiyê tawanbar kirine.